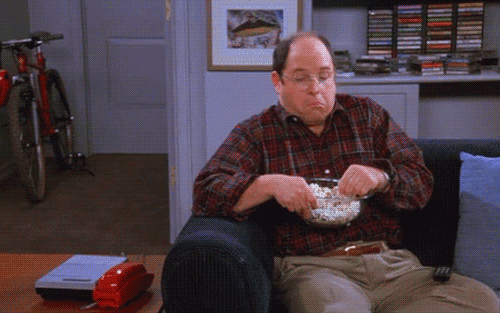 6 Ways Pipcorn Is Better Than Movie Theater-Style Popcorn
If you ask someone what the best kind of popcorn is, chances are they'll say the kind you get at the movies. Movie theater popcorn, drenched in oily butter flavor and a bucket of salt, is the gold standard for taste—which, of course, is why brands started selling it in microwavable form so you could have it while you watch movies from the comfort of your couch.
But we actually think—if we may be so bold—that we've crafted a popcorn you'll actually enjoy MORE than your greasy movie theater bag. Audacious, we know, but hear us out! Pipcorn's got it all: delicious flavor, real ingredients, a great personality, a sound moral compass. Here's why we think Pipcorn beats out movie theater popcorn any day.
It's heirloom
Let's start with the biggie. Pipcorn popcorn is an heirloom variety, meaning it's been grown the same way by generations of family farmers. Why does that matter? Heirloom corn hasn't been messed with the way commercially grown hybrid corn—basically all popcorn in the grocery store, including organic—has been. While hybrids have been crossed to prioritize things like yields, uniform look and resistance to disease, heirloom varieties are prized for their distinct flavors and greater nutritional content. Heirloom is what makes Pipcorn so special!
It's mini!
It's basically an undisputed fact that everything is better when it's mini. Have you seen mini house plants, mini horses and mini avocados? All so fun and adorable. We're obsessed. Pipcorn is about half the size of regular popcorn, but twice as delicious and fun to eat. The pint-sized kernels come from a special variety of heirloom popcorn that family farmers grow just for Pipcorn!
We don't use palm oil
Palm oil is used in all the leading movie theater-style microwavable popcorn brands—and half of all consumer goods, from toothpaste to packaged cookies, according to HuffPost. Unfortunately, the high demand for palm oil is causing a huge environmental crisis as rainforests are clear cut at an alarming rate, releasing carbon into the atmosphere and displacing endangered species like orangutans, to make way for oil palm plantations. So at Pipcorn, we give palm oil a wide berth. Instead, we prefer to pop our corn in non-GMO sunflower oil and add a touch of olive oil for flavor on our Truffle and Sea Salt Popcorn!
But we do use real flavors
Speaking of flavor, you'll only find real ingredients in Pipcorn popcorn—no "natural and artificial flavors" here! We use real truffle oil, real sea salt, real vegan caramel and no artificial anything (like fake yellow color or TBHQ, for instance). And you know what? It's freaking delicious. You won't even miss that faux movie theater butter taste.
Our packaging rocks
Aren't the colors and geometric farm designs so fun? We think some quality artwork on the bag makes snacking even more pleasant and satisfying. Those movie theater-style guys who always go for old timey film reels and theater tickets are so cliché.
You can eat it any time!
We don't know about you, but we only pop up a bag of movie theater-style popcorn when we're actually having a movie night—queuing up the film, arranging all the cozy blankets, turning down the lights. It's a whole production. But Pipcorn is way too good to be just an occasional snack. It's great for Netflix binging, desk drawer stashing, lunch packing, slumber partying and, yeah, movie watching. You name it, we're there for it.