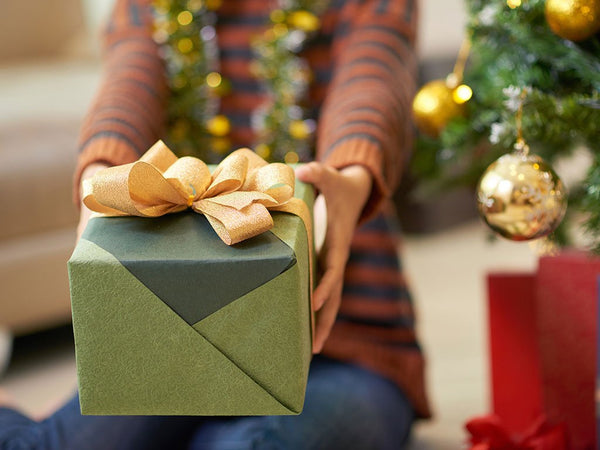 10 Reasons Pipcorn Is the Perfect Holiday Gift
Still struggling to find the perfect gift for everyone on your list? We're firm believers that the best presents are always edible, and we've got something to satisfy every kind of snacker—sweet tooths, vegans and, of course, salty snack lovers! Pipcorn is the present you can be sure your friends won't just pretend to like. Need more convincing? Here are 10 good reasons Pipcorn is the ideal holiday gift.
1. Everyone loves snacks.
Name one person you know who doesn't love snacks. We dare you.
2. You can eat it.
Gifts you can eat are amazing. They don't clutter up your home or wind up in a donation box after sitting untouched in your closet for two years. Pipcorn is a gift you can truly enjoy.
3. It's not candy.
Everyone is giving candy during the holidays. You don't need to contribute to your friends' inevitable sugar comas. Or look at it another way: salty is the perfect complement to sweet!
4. It's easily shared (or not).
If the recipient is so inclined, they can rip that bag of Pipcorn open in the middle of your holiday gathering, increasing the general atmosphere of merriment. Or they can hoard it all to themselves. Either works.
5. It's a novelty.
Where else can you find mini heirloom popcorn or heirloom cheese balls? Trick question: you can't.
6. It looks pretty.
Pipcorn bags are so pretty you practically don't need to gift wrap them. Seriously, have you seen those colors?
7. Oprah recommends it.
If Oprah likes it, you know it must be good. See: Oprah's Book Club. Pipcorn Mini Heirloom Popcorn was on her Favorite Things list FOUR times. 
8. It's a family business.
When you give the gift of Pipcorn, your holiday shopping supports a small family business. Doesn't that give you a warm, fuzzy feeling inside?
9. It's heirloom.
The corn used to make all Pipcorn snacks is heirloom. That means the unique seeds have been grown and saved by family farmers for generations. It's not every day you get a snack with a story!
10. It's better for you than other snacks.
Not that the holiday season is a time to be worried about cutting out junk food, but Pipcorn does have a pretty clean ingredients list, if we do say so ourselves, and you can't beat 114 cheese balls per serving! Pipcorn is the perfect snack to have on hand come January when you're detoxing from all those holiday indulgences.