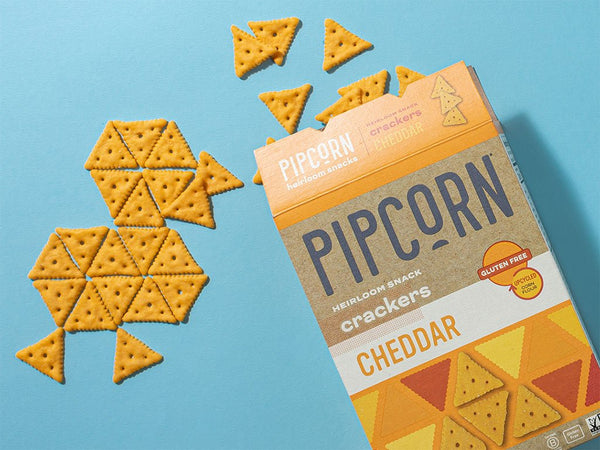 Get Crafty with Our Snack Crackers
If you're always telling your kids not to play with their food, you may want to make an exception for our new Snack Crackers! In fact, it's hard to resist arranging the bite-sized triangles into creative shapes as you snack (it's how we spend our no-camera Zoom calls now).
We figured out how to make a cute little duck and goose out of crackers—or should we say quackers?—so we drew up some worksheets in case you want to recreate them yourself! 
What else can you make? A house? A car? A cow? Show us your best cracker creations on social by tagging us @pipsnacks!