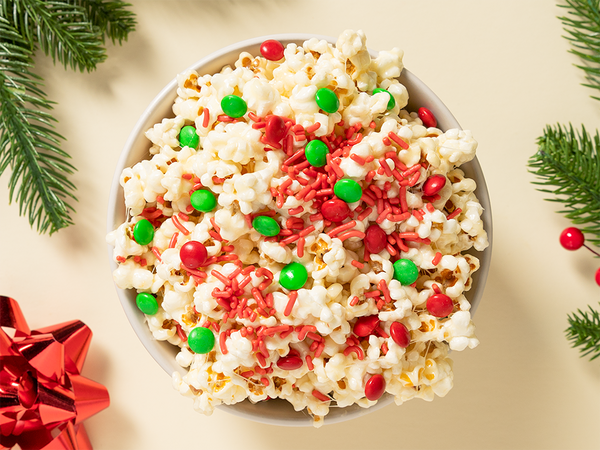 Salty & Sweet Holiday Popcorn
We've got the easiest dessert for your office holiday party / book club snack / family gathering — or for when you are all cookie-d out! 
Make this salty-sweet festive popcorn in minutes for a way easier take on popcorn balls. 
What you'll need:
2 bags Pipcorn Sea Salt Popcorn
1 cup butter
1 (16 oz) bag mini marshmallows
1 cup brown sugar
Red and green M&M's
Red and green sprinkles
How to make it:
1. Dump the popcorn into a large bowl. Sift out any un-popped kernels from the bottom of the bag.
2. Heat a large saucepan over medium-low heat. Add the butter and brown sugar and stir until melted. 
3. Add the marshmallows and keep on stirring until melted. 
4. Pour marshmallow sauce over popcorn and stir to coat. 
5. Top with M&M's and sprinkles!
We recommend eating within a day or two and storing in an air-tight container. 
Happy holidays!!