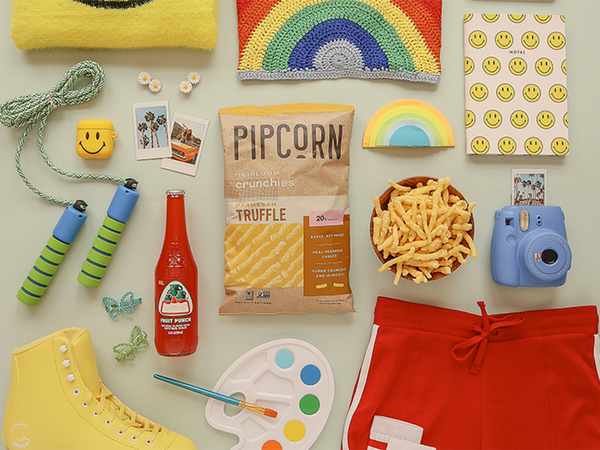 5 Summer Activities and 1 Snack to Bring Out Your Inner Child
Are you longing to relive those endless days of summers past? The ones where you could laze around all morning, meet up with your friends in the afternoon, and end every day with a Rocket Pop or an orange creamsicle? Yeah, us too. That's one of the reasons we created Crunchies. Cheesy, crunchy, twisty—one bite immediately transports us back to the care-free days of our childhood. Snack on Truffle Parmesan, Jalapeño or Cheddar Crunchies while you hang out with your friends and family and create new memories doing these classic summer activities.
1. Roller Skating
Dig out your old skates and do a loop around a park or spend a couple hours at your local skating rink for the afternoon and see if you can still do the limbo and the YMCA. We want pictures!
2. Jump Rope
This was your cardio workout before you had ever even heard the word cardio. Grab some friends for a round of Double Dutch (are the rhymes coming back to you yet?) or put on some music and jump to the beat.
3. Four Square
Grab your family or friends and draw a four square court on the driveway or find one at a local park. You'll get your workout in for the day AND (fingers crossed) school your kids or BFFs with your awesome recess moves.
4. Slip 'n Slide
We're talking OG slip 'n slide—a tarp, a hose, and a bottle of dish soap. Round up the family or a group of friends and beat the heat the old school way.
5. Arts and Crafts Outdoors!
Prefer an activity that's a little less active? Then it's time for arts and crafts! We're talking all the classics: sidewalk chalk, leaf pounding or painting, bubble painting. Or get out the water colors and try your hand at painting the sky or the scene from your back porch!